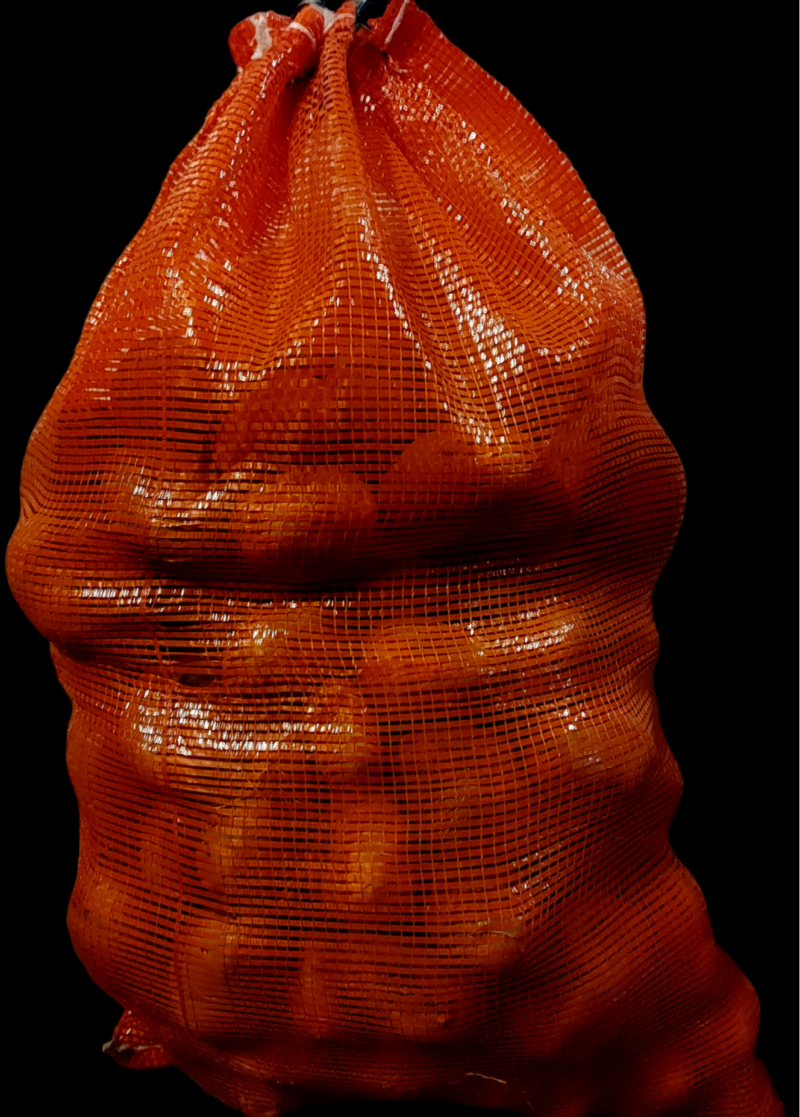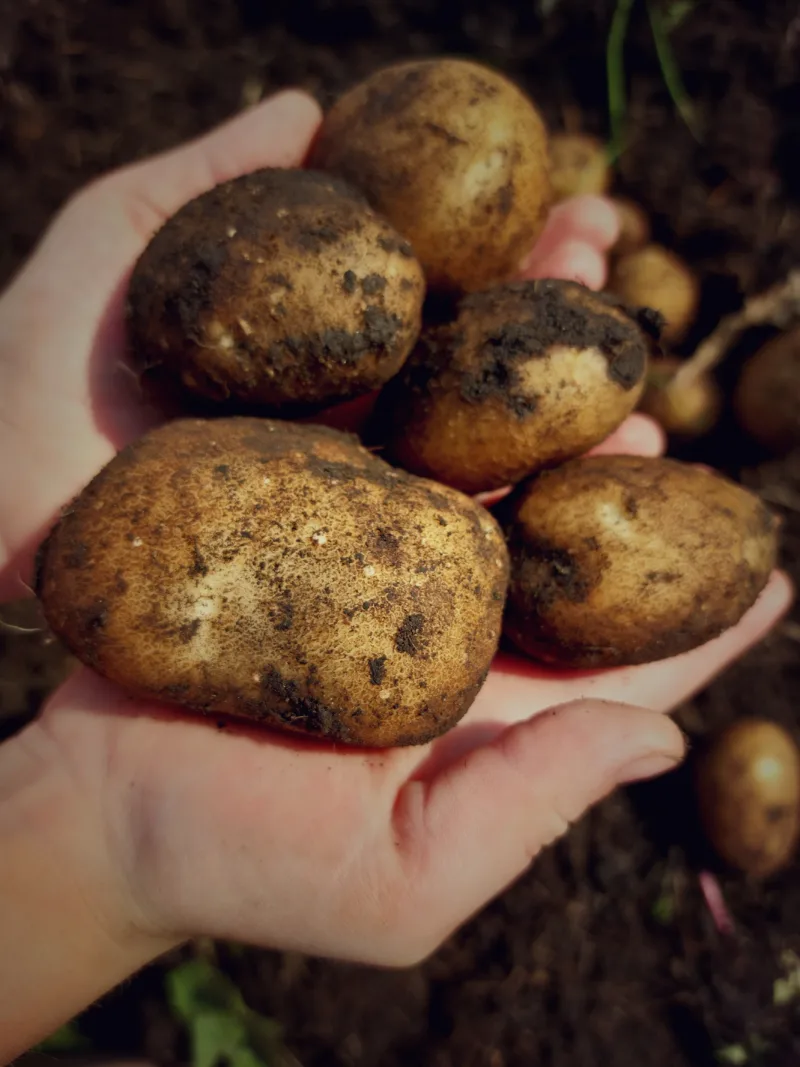 Russet Potatoes
$45.00
50 lbs bag of organic russet variety potatoes grown on our farm in Sherwood Park, Alberta
A 50 pound bag of organic russet variety potatoes grown on our farm in Sherwood Park, Alberta. Great for steaming, baking, potato pancakes or thick-cut oven fries. Great storage life over winter.
Russet potatoes are a staple variety in Canadian kitchens. Large, long-oval tubers with light russeted skin, shallow eyes and fluffy white flesh.
Indulge in the authentic, organic flavours of Sherwood Park, Alberta, with our premium russet variety potatoes. Grown sustainably on our family farm, these spuds are a culinary delight. Bursting with rich, natural taste, they're versatile in any dish, from fluffy mashed potatoes to golden crispy fries. These nutrient-rich treasures not only enhance your meals but also support local, eco-friendly farming practices. By choosing our Organic Sherwood Park Potatoes, you're making a conscious choice for quality, flavor, and sustainability. Order now and savour the essence of Sherwood Park while contributing to a greener, healthier future for our planet.
Uncompromising Quality: Our potatoes are nurtured with love and attention, ensuring they grow free from synthetic pesticides or fertilizers. This care and dedication to organic farming lead to potatoes that are free of harmful chemicals and bursting with natural flavour.
Exceptional Taste: The rich, Alberta soil imparts a distinctive and robust flavour to our potatoes. When you bite into one of our organically grown potatoes, you'll savor the delicious essence of Sherwood Park in every mouthful.
Nutrient-Rich: Our organic farming practices prioritize soil health, resulting in potatoes packed with essential nutrients and vitamins. You can trust that our potatoes aren't just delicious; they're also a nutritious addition to your meals.
Sustainable Farming: We take environmental responsibility seriously. By choosing our organic potatoes, you're supporting sustainable agriculture that respects the Earth and preserves it for future generations.
Versatile: Whether you're mashing, roasting, frying, or boiling, our potatoes are the versatile star of your kitchen. From creamy mashed potatoes to crispy golden fries, our organically grown potatoes are the perfect ingredient for your recipes.
Local Goodness: By choosing our organic potatoes, you're supporting a local, family-run farm and investing in the community. We're proud to call Sherwood Park home, and we're honored to share a piece of it with you.
Freshness Guaranteed: We harvest our potatoes at their peak ripeness, ensuring that you receive the freshest, most delectable produce possible.
| | |
| --- | --- |
| Weight | 22.68 kg |
| # in package | 50 lbs |
| Organic | |